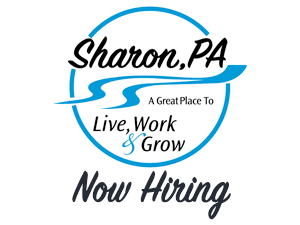 A competitive written examination will be given to establish a list of eligible candidates for the position of Police Officer for the City of Sharon, Pennsylvania.
Applicants must meet the following qualifications;
Must be a citizen of the United States
Must be 21 years of age and possess a High School Diploma or equivalent.
Must be of excellent reputation and moral character
Must not be a former Police Officer removed for cause
Must not have any type of criminal record
Must successfully pass all mental and physical examinations, psychological evaluations, background investigations, and other testing as required by the City of Sharon
Applicants must possess Pennsylvania ACT 120 Certification or out of state equivalent
Applicants must possess a valid Pennsylvania Driver's License or out of state equivalent
This test supersedes all previous tests.  
Qualified applicants may apply through Mercer County Career Link, 217 West State Street Sharon, PA 16146 (724)347-9257 or by going to www.jobgateway.pa.gov.  Applications are also available on the City of Sharon's website at www.cityofsharon.net.  Completed applications can be dropped off at the Sharon Police Department in person, faxed to 724-983-3205, or emailed to sharonpd@cityofsharon.net.  
Successful applicants will be notified of the date and time of the written examination.  A $35.00 non-refundable processing fee and positive proof of identification will be required prior to being admitted into the testing site.
Deadline for applications is January 14th, 2022 at 4:30 p.m.
THE CITY OF SHARON IS AN EQUAL OPPORTUNITY AFFIRMATIVE ACTION EMPLOYER.